Performing during the 2018 FRIDAY NIGHT vip Preview event
The Woolly Bandits is a LA-based punk garage band that will get you up and dancing before you even know what hit you. It all began with the legendary 60's group The Seeds, when original front man Sky Saxon joined up with Rik Collins. While touring fans and industry types wanted to know who the younger band was backing Sky, Rik along with guitarist Mark Bellgraph decided to start The Woolly Bandits.
Christa Collins joined The Woolly Bandits in 2007, she has not performed since a guest appearance on Michael Jackson's "Heal the World" in 1991.
Performing during the 2nd annual og moto show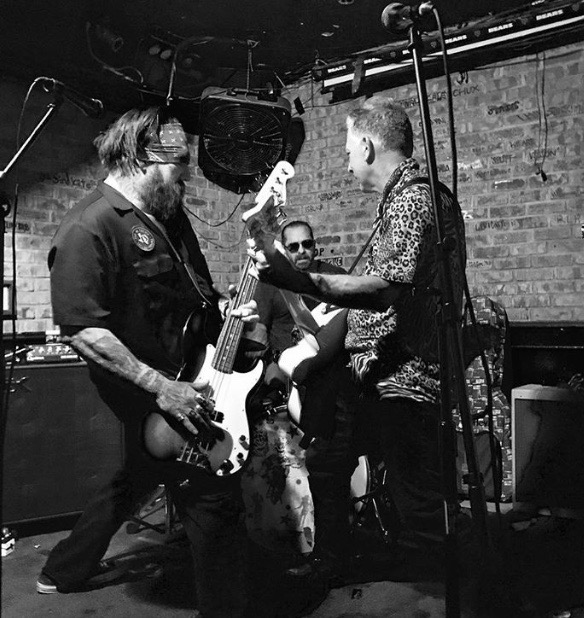 Powerflex 5 featuring skateboarding legend Steve Alba on guitar, tattoo artist Corey Miller on drums, and Bobby Abarca on bass.